Oriri was started as a Hobby centre and Pottery Studio in August 2018 in Bangalore. At the moment working with just 2 people, the quirkily very Pinterest inspired space was envisaged with the intent of being a creative space for artists to collaborate, work and teach, especially adults – an effort to help 'Grown ups' to be creative, to popularise having a hobby that one can enjoy and as well as help de-stressing, while experiencing the joy of creating a thing of beauty with their own hands.

As a parallel we started production of handmade and handcrafted bespoke ceramic, various product lines being ceramic home décor, ceramic garden elements, tableware, ceramic art and murals, the attempt being at creating ceramicware that would not be repeated ensuring uniqueness. We also customize ceramic to suit requirements of design like props for food photography or décor elements to suit space.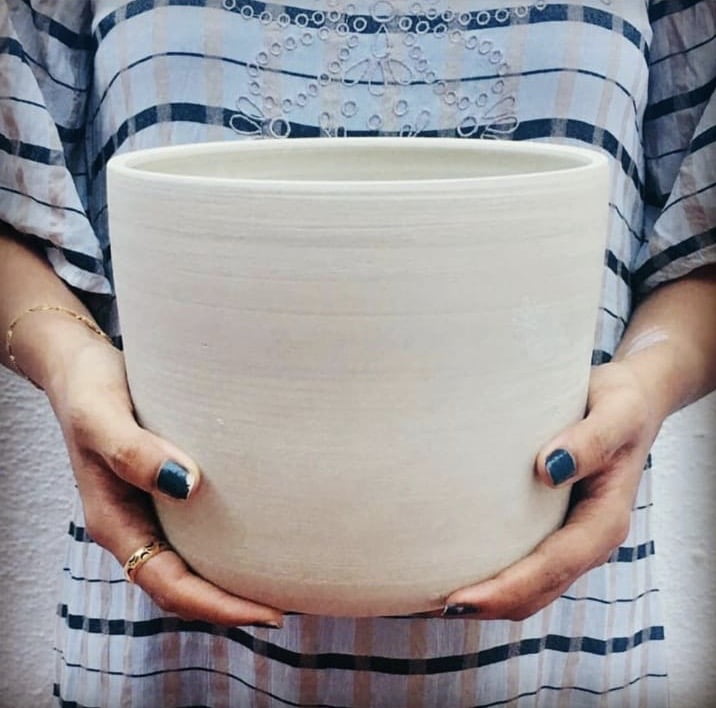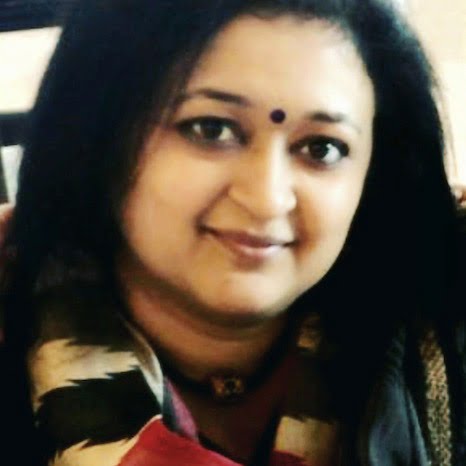 Meenakshi Varma
I have always been fascinated by pottery especially ceramics. The colours possible, the smooth glossy finish and the myriad forms that clay can take always boggled my mind. Like many others in our country, I did my MBA and then life took its own course. I took a workshop in pottery as a stressbuster and I loved it though I thought it was the end of my association with clay. At the time I was working as an editor. Even though I wished to work with clay there simply wasn't opportunity or time. But maybe I was fated to do what I am doing now, as I ended up with a space perfect to set up a pottery studio. I had no clue what I was up to but I knew I wanted to do it. I had a lot of support from my family. The fact that leftover clay can be recycled unendingly, and that ceramic is reusable, environmentally friendly while being stylish, elegant make ceramic even more fascinating a medium. My mind is always conjuring up visuals which I try to convert into ceramic. Stoneware in bright colours using Indian motifs and nature, are my main inspiration, there is no pattern or reason to what I do each day – the only thing is that it should make me happy and I hope whoever ends up with it would feel the same joy in owning it as I felt while creating it.
Devyani Sabharwal
My journey with pottery started with me realising that I would be miserable at a desk job and wanted to do something that gave me freedom to express my creativity. On a friend's suggestion, I joined Indian Institute of Crafts and Design in Jaipur to do a Postgraduate Diploma in Ceramics. Pottery always fascinated me. IICD was a tremendous learning experience and gave me exposure to so many aspects of the Indian Arts and Craft scenario. I went on to intern at Clay Craft India. I have been at Oriri as Studio Manager and Pottery Instructor since it's conception and it's been an amazing journey. I have the freedom to dabble and experiment in different art forms and materials to create colourful yet unique products. What I love is meeting all the talented artists and people that walk in through the doors to become friends and share a creative journey, learning and teaching as I go along. Pottery is an addictive artform where you learn and be inspired by something new everyday. Now I can't imagine any other way to spend my life, other than being a potter!